Real Time RT-PCR Test – Reliable and Accurate Detection of Active COVID19 Infection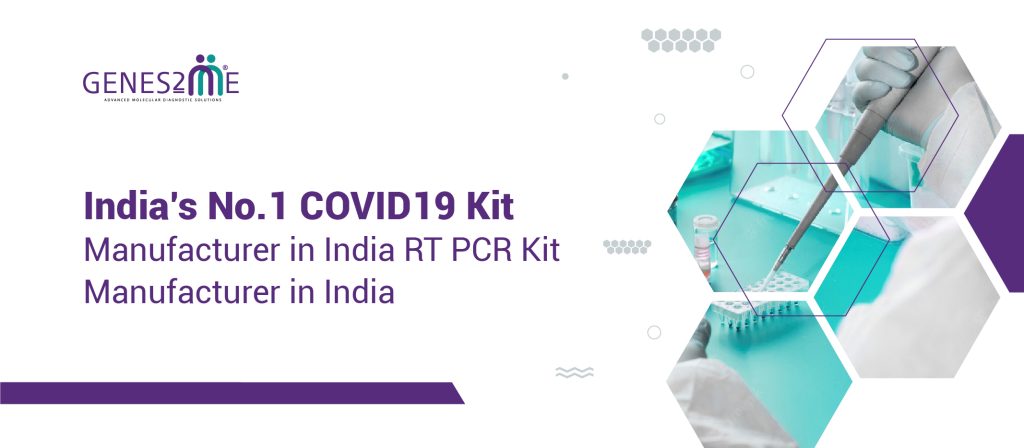 RT-PCR is the standard gold test for detecting the COVID19 virus and is the most reliable test for its high level of accuracy. With the spread of the COVID19 pandemic, laboratories worldwide adopted the RT-PCR test kit, which helps in accurate detection, tracking, and studying of the SARS-CoV-2 virus. Earlier it took nearly 24 hours to present the result, but the innovative and advanced technology has shortened the time by 3 to 4 hours. However, the Real Time PCR test is used only to detect the presence of active viruses and not antibodies.
Real-time PCR and how it works with COVID-19
The Real-Time PCR Test kits are used to accurately test the presence of active COVID-19 virus in a person. The RT PCR Kit for COVID19 is an important qualitative detection of SARS-CoV-2 specific RNA. There are various types of tests provided by Real Time PCR Test Kit Manufacturer. Here are some RT-PCR kits for testing COVID19.
VIRALDTECT – II Multi-plex Real Time PCR Kit
The real time RTPCR Kit consists of single tube multiplexed design. It offers coverage of RdRp gene, N-gene, E-gene, and internal control.
The kit consists of negative and positive control along with probe labelled with 4 types of dyes.
It works with sample types including oropharyngeal swabs and nasal specimen.
The RTPCR kit is compatible with a range of system including ABI Prism 7500, Agilent MX3000P, BioRad CFX96, Cy5 channels etc.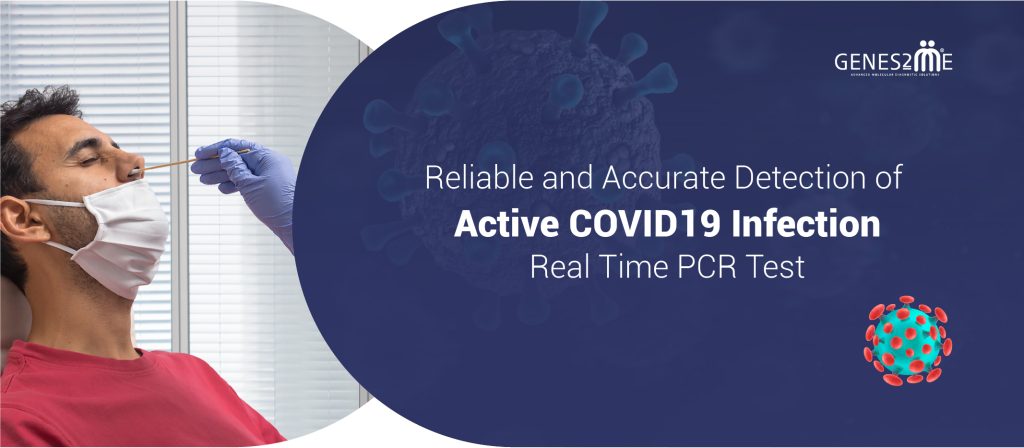 RT-Direct- Multiplex Real Time PCR Kit
The Multiplex Real Time Real Time PCR Kit is highly efficient and delivers the report result in just 40 minutes.
The test kit is approved and validated by ICMR for 100% sensitivity and specificity of test results. It covers three genes highly specific to SARS-COV2 which includes RdRp, N and E gene.
It is compatible with all the instruments available for real time PCR, time saving, and quite affordable.
IVD Real Time PCR Test Kits
The real time RTPCR kit provides rapid, accurate detection by maintaining maximum specificity and sensitivity.
It provides in-vitro qualitative detection and amplification of primers and fluorescent probes included in the kit.
The kit consists of endogenous controls along with negative and positive control which keep a check on PCR and extraction
It is compatible with all types of real time PCR instruments.
Use of real-time RT-PCR Technique for COVID19
The ensures that the test provides highly sensitive and accurate results in less than 3 to 4 hours. As compared to other methods, Real Time PCR is faster and has a low possibility of contamination and error. It is the most accurate method for detecting the presence of an active COVID-19 virus in a person. However, it should be kept in mind that it cannot detect past infections. The RT-PCR test is the recommended test if individuals show symptoms of COVID19. Even for travelling, especially in the airports, presenting the Real Time PCR negative report is required.
Where to get RT-PCR Test Done in India?
RT-PCR test is available across all the locations in India. The COVID-19 RT PCR Kit Manufacturer in India have ensured the RTPCR reach every corner. Individuals can take the test at any reputed molecular diagnostics lab or hospital. Alternatively, there are home sample collections available for the RT-PCR test where a technician collects the sample at home, and the result is sent within 3 to 4 hours via email. The cost of the RTPCR test has significantly reduced from Rs 2400 at the beginning of the pandemic to RS 500. Many airports have Real Time PCR testing facilities to prevent the spread of contamination.