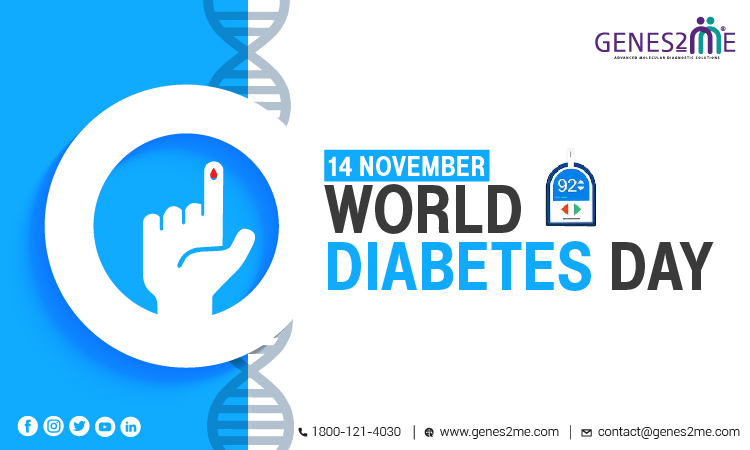 Are you new to diabetes? Did you recently find out you are expecting diabetes? Would you like to know more about struggles and triumphs with diabetes? Diabetes is a chronic disease that affects millions of people around the globe. It not only affects adults but also children and adolescents. Genetic testing for diabetes at an early stages reduces the risk of developing diabetes.
There are some surprising facts about Diabetes that you should be aware of:
1. Eating sugar does not cause Diabetes.
A diet full of sugary foods such as cereal, processed food, and snacks puts you at a little high risk for many things, but eating too much sugar is not the main reason for diabetes. It's much more to diabetes than sugar.

Type 1 Diabetes, also known as juvenile diabetes, is an autoimmune disease that develops usually at a young age when the pancreas basically shuts down and stops producing insulin needed to regulate glucose from the food we eat. There's little we can do to prevent Type 1 diabetes and managing it requires daily insulin shots and carbohydrate counting as well as physical activity and meal planning to regulate the blood glucose levels.

Type 2 Diabetes, is the most common form of diabetes, occurs when the pancreas is still producing insulin, but it is not able to make enough to maintain normal blood glucose levels or the body is not responsive to the amount of insulin it produces. Obesity and family history are the primary risk factors. To keep things in control, oral medications and insulin may be prescribed, and diet and exercise play a big role. Genetic testing for better health helps in reducing the risk of Type 1 and Type diabetes through Genes2Health.
2. Gestational diabetes does not mean your baby will have diabetes.
Around 10% of pregnant women will become insulin resistant during pregnancy and develop gestational diabetes. You can develop gestational diabetes even if you have never had diabetes before because your pancreas is working overtime to produce insulin.

However, it is important to take advice of your obstetrician to manage the condition, otherwise, it can cause your baby's pancreas to make extra insulin, which is stored as "fat", putting your baby at risk for large birth weight, low blood glucose levels and may also cause breathing problems, also obesity and type 2 diabetes later in life. In most of the cases, diabetes goes away when the pregnancy ends.
3. Diabetes takes time and adjustment.
If someone has just been diagnosed with diabetes, it will take time to adjust for that person. After all, diabetes requires a lot of blood testing and self-monitoring to reach and maintain normal blood sugar levels. And it takes a lot of patience to fine-tune the blood glucose level. Many factors affect the blood glucose levels including what we eat, how much we eat, how much we exercise, what time we take our medications. If left untreated, diabetes can lead to long-term complications, like, kidney failure, heart disease, blindness, and neuropathy. There is a lot of managing diabetes, but healthy management of diabetes can lead to a lifetime of benefits.
To know more about your risk to diabetes, lifestyle and health connect with Genes2Me today! And come one step closer to know your genetic blueprint.