Amplify your immune system for Coronavirus 2020!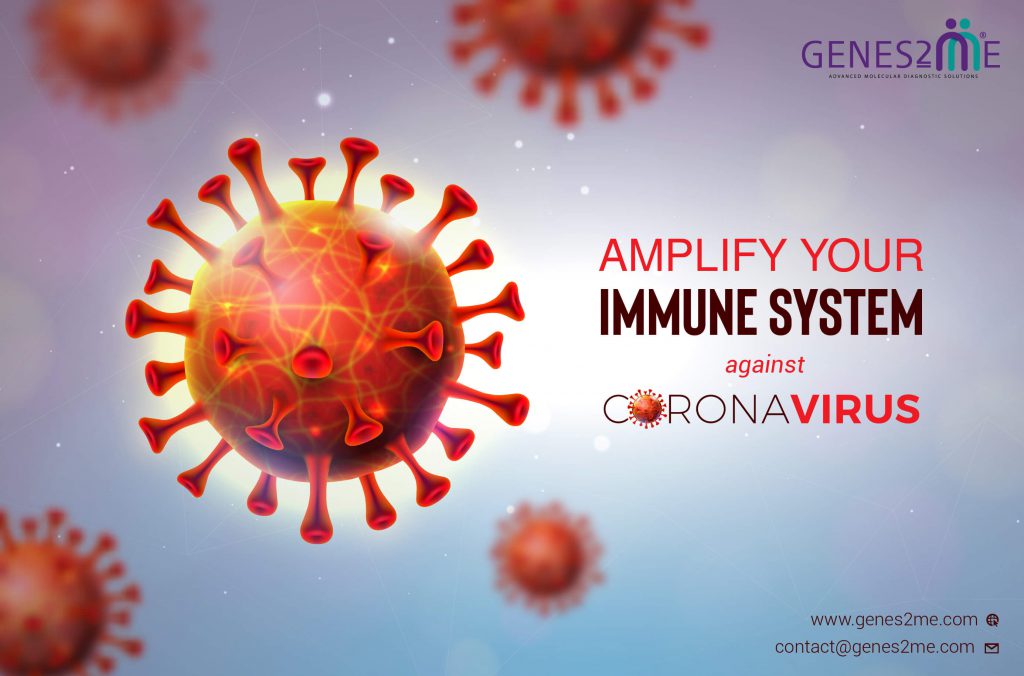 Coronavirus is spreading. Numerous containment strategies are being utilized to prevent the spread of the virus globally across different countries. With more than 16 lakh cases and 95,000 deaths around the world, the respiratory virus has developed a sense of fear in the mind of everyone. Social distancing and lockdown are the containment measures that are implemented by different countries all over the world. Rapid testing and screening of masses, (mass screenings), are being done to prevent the community spread of COVID-19. At this crucial point of time, with no vaccine availability, the government is stressing (emphasize) on boosting the immune system to prevent the spread of coronavirus.
Symptoms of COVID-19 are not observed upon infection. It may take up to 14 days before the typical symptoms to occur such as:
Fever
Tiredness
a dry cough is seen in an individual.
According to the World Health Organization, around 1 out of every six people who get COVID-19 becomes seriously ill and develop difficulty in breathing. Older adults (Elders) having chronic illnesses are more vulnerable to get the infection as immunity decreases with the increasing age.
Eating right is the way to amplify your immune system at this crucial stage. Consumption of healthy food and following a balanced diet can make you resistant towards the infection caused by COVID-19. Foods having low carbohydrate content should be preferred as they help to regulate sugar and blood pressure. An adequate amount of vitamins and proteins should be consumed daily during your quarantine routine as they keep you in good shape and also shield you from the infection caused by different types of viruses. Avoid consuming supplements as they may carry traces of infected particles at this point in time. Pregnant women should inculcate folic acid in their dietary routines. Alcohol, fried foods, and artificial sweeteners should be avoided.
Try to follow a proper sleeping module of 7-9 hours. Sleep acts as an activator for your immune system and increases your first line of defense. Sleep-deprived individuals may have a suppressed immune system which makes them susceptible to (for) the infection. Poor sleep may result in increasing the amount of cortisol in your body which can result in inflammation.
Light exercise in the form of yoga should be part of your quarantine routine as it provides a boost to your immune system. But, do not exercise more as it can pose a danger to your immune system and may result in fatigue.
Stress levels would be high as you are jailed within your homes during the lockdown. Anxiety, depression, and fear will try to grasp you and cause hindrance in your daily metabolic activities. Higher stress will weaken your immune system and will stop the flow of nutrients to healthy cells of the body. Try to limit the television watching if you feel increasing your stress and making you sleep deprived. Monitor your stress daily and try to reduce by indulging in activities with your family members.
Follow aforesaid mentioned measures to amplify your immune system amid coronavirus crisis. Stay safe; stay healthy. Maintain social distancing, wear a face mask and go outside your home only when there is an urgent requirement.
Follow Genes2Me for more updates and measures to prevent yourself from coronavirus pandemic.