Newborn Screening: A Step Towards Your Baby's Health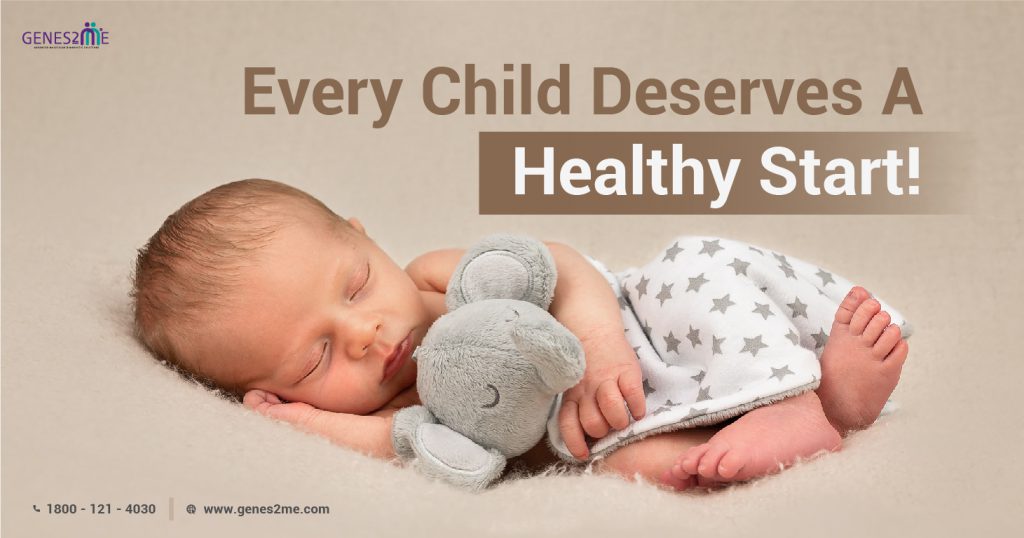 For every new parent nothing can be more overwhelming than bringing their newborn baby home from the hospital for the first time. At the same time, nothing can be more heartbreaking than knowing a few months, or years, down the road that their child is suffering with some disorder, that could have been managed if Newborn Screening would have taken place before the baby left the hospital.
In a developing nation like India, healthcare has to evolve to cover the wider aspects. With a simple blood draw, Newborn Screening can ensure a better future as we are detecting around 120+ disorders that may affect a newborn baby in the near future.
What is Newborn Screening?
It is a simple screening test done on a newborn baby within the first 24-72 hours of its birth. Newborn screening (NBS) identifies if your baby has an IEM disorder (errors of metabolism), that isn't otherwise observable at the time of birth. These disorders are treatable if identified at an early stage in life. If left untreated these disorders pose problems in the development of brain, body, immune system and lead to permanent damage and disability in your child.
How it is done?
Newborn screening is generally done by collecting a small amount of blood sample by a simple heel prick method. The sample will then be sent to the laboratory for further evaluation. In around 4 days' time, the test results are sent to the pediatrician for evaluation. If the test result comes out to be positive, then confirmatory tests are recommended and immediate follow-up testing and treatment must begin at the earliest for proper management of the disease.
Benefit of NBS
Babies who appear healthy at the time of birth can still have serious medical conditions. They usually start showing symptoms after a few weeks of birth. Newborn screening helps healthcare provider to identify and treat conditions before they make a baby sick. A quick heel prick can give your baby's health information that you may not otherwise know. Most babies identified with any disorder at birth are treated early and grow up healthy.
There are around 6000 inherited disorders and the inborn errors of metabolism are a subset that causes metabolic disturbances among the newborns. If it is not intervened on time, it might lead to permanent neurological damage, physical inability and sometimes even death.
Screen Today, Don't Delay!
Newborn screening can save a child's life, so there is no reason not to do it. The collection method is safe and easy and takes only a moment of time to get the blood sample. As far as your baby's discomfort is concerned, the simple prick of his or her heel is minor in comparison to the lifelong suffering that might be endured if one of these rare diseases is indeed present [1].
If you are the just parents of a baby, you're encouraged to find out all you can about newborn screening. Find information on Newborn test through Genes2Me.
Reference